So, you want to get your haircut but you don't exactly know what you should go for. Click on the link, pick 'Classic', 'Street', or 'Sport' and the pictures will give you a better idea of what may work for you.
Yes, it's the shocking truth.
Hitler hated Jews and he, himself, may have been related to the groups he despised most. Through the DNA testing, a very rare and specific Y-chromosome in Europe was found that linked his relatives' saliva to Jewish and African ancestors. For Jews and North-Africans this chromosome was common.
The irony is just perplexing. Why did he hate the Jews so much? 
To find out more about this intriguing story visit: http://www.thehindu.com/news/international/article591971.ece
(Thank you to Rafey Ansari for helping me stumble upon this news. It appeared on my Facebook mini-feed.)
Just when you thought your commute was bad, news breaks of the 9-day traffic jam in China. Road construction and a scattered set of broken-down vehicles have created a nightmare on the roads for commuters and truck drivers in China.
I cannot even imagine being on the road for more than a few hours let alone a day. 9 days is just lethal. Forget the lack of traffic flow. What about the food and water all those people need and the lack of washroom facilities; they're definitely toughing it out! 
To learn more check out this CBS report: http://bit.ly/cHgTVK
With awesome events such as Summerlicious, Caribana, Pride Week, the Honda Indy, the Toronto Fringe Festival, and Taste of the Danforth, to name a few - Toronto is definitely the hotspot to be during the month of July!
There are many other small events in and around the city and new exhibitions at museums everywhere. Remember to check out the Kensington market, China town, and the University of Toronto; they are all conveniently located close to one another.
Check it all out at: http://www.seetorontonow.com/Visitor/Toronto/WhatToDo.aspx
Are the Netherlands the soccer team to beat this time around at FIFA?
After their shocking win over the match with Brazil, the Dutch are starting to have faith in their clock-work orange-suited men.
The Netherland team is now headed for the finals; will they win the FIFA World Cup?
We'll have to wait and see this Sunday!
It is said that you learn something new every day. If so, then today I learned how to clean a toilet over-flowing with faeces.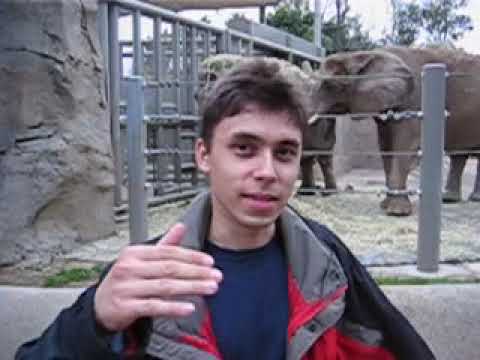 This was the first video ever posted on YouTube. It's 19 seconds long and doesn't really have much to it, but it's nice to see what the first uploaded video was. I can only imagine how many videos are on YouTube today! :P